Strong Magnets
Strong Magnets - Sintered NdFeB Magnets - SmCo5 & Sm2Co17 Magnets
People usually called NdFeB magnets as strong magnets, super magnets, because NdFeB magnets are the most powerful permanent magnets. We have also SmCo magnets, ferrite magnets, alnico magnets for sale.
Where to buy strong magnets NdFeB, SmCo?
Welcome to contact China Rare Earth Magnet Limited! We manufacture big magnets in different permanent materials. Strong magnetic force depends on size, material, grade, magnetization direction and assembling method, people should choose the correct magnets according to their application details.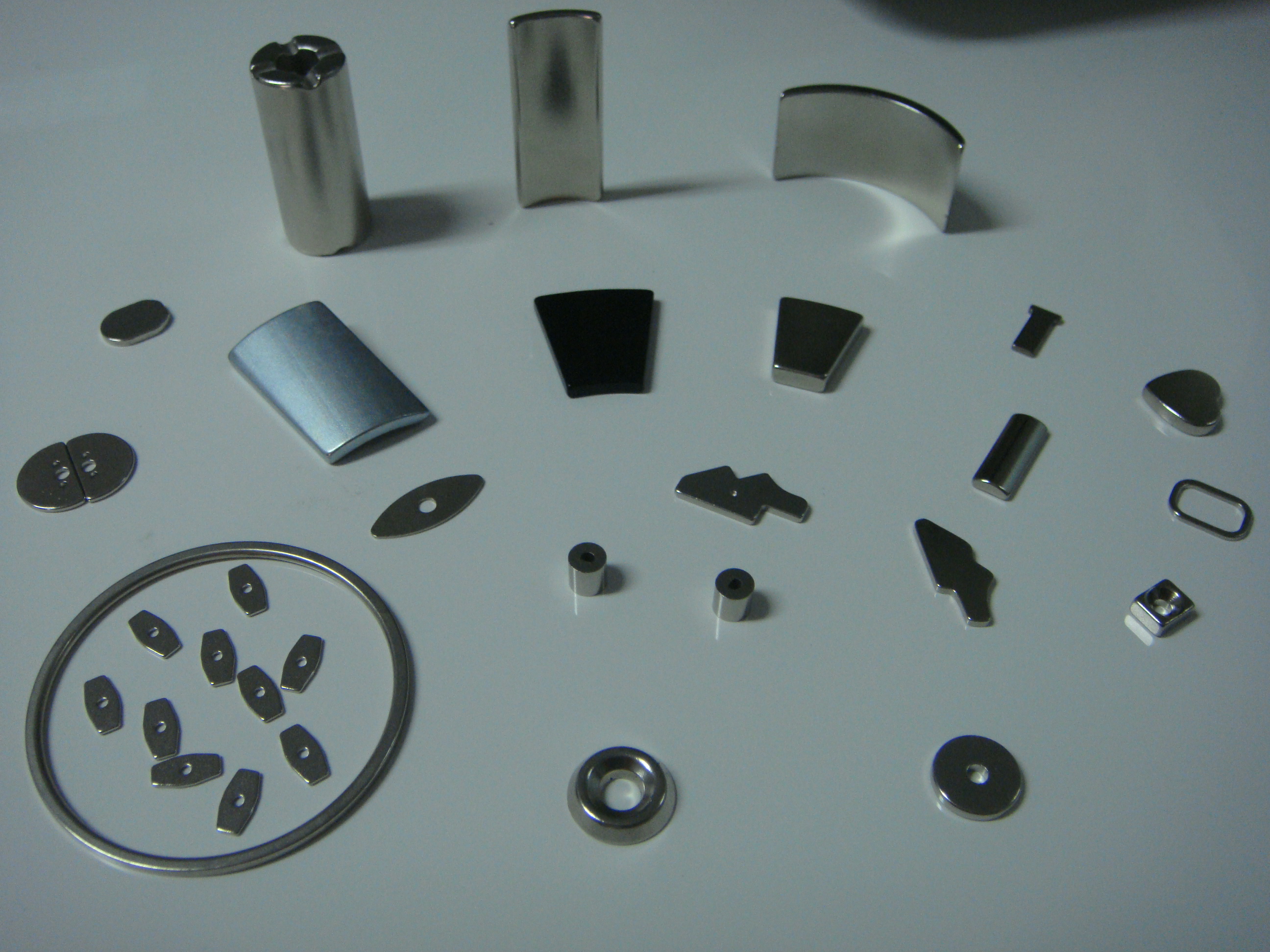 Material: Sintered NdFeB Magnet (Strong Magnets with Max. Working Temperature 230ºC
Grade: N35, N38, N40, N42, N45, N48, N50, N52, 30M, 33M, 35M, 38M, 40M, 42M, 45M, 48M, 50M, 30H, 33H, 35H, 38H, 40H, 42H, 45H, 48H, 28SH, 30SH, 33SH, 35SH, 38SH, 40SH, 42SH, 45SH, 30UH, 33UH, 35UH, 38UH, 40UH, 28EH, 30EH, 33EH, 35EH,38EH, 28AH, 30AH, 33AH, 35AH
Shapes & Sizes: Block, Square, Disc, Cylinder, Ring, Arc, Wedge, Star, Bullet, Bread etc.
Coating: NiCuNi, Zn3+Cr, Black Epoxy, Sn, Cr, Au, Ag, NiCuNi+Black Epoxy, Phosphating, Passivated etc.
Magnetized or Unmagnetized?
Magnetization Direction: Through Thickness, Through Diameter, Multi-poles etc.
Material: Samarium Cobalt Magnets (High Temperature Rare Earth Magnets, Strong Magnets)
Grade: SmCo5, Sm2Co17, SmCo18, SmCo20, SmCo22, SmCo24, SmCo26L, SmCo26, SmCo26M, SmCo28, SmCo28H, SmCo30H, YXG18-YXG30
Shapes & Sizes: Rectangle, Square, Disk, Cylinder, Ring, Arc etc.
Magnetization Direction: According to Clients' Requirements
Magnetized or Unmagnetized?